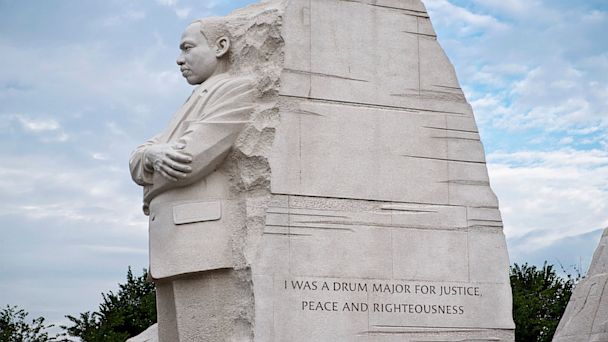 Coverage of the 50th Anniversary March On Washington here and here and here. On youtube, thecount (search "March on Washington 50th Anniversary Speakers") appears to be uploading rough video of various speakers, if you are looking for anyone in particular. PBS is slated to be posting further coverage.
Below, Representative John Lewis' speech:
Velcrow Ripper has released this short video of Representative Lewis, "Soul Force," and that also includes a brief excerpt of Mr. Lewis' speech in 1963.
Listen to Bayard Rustin read the 1963 list of demands here.
Just a few of the incredible images from #MOW50 and #MillionHoodies (among other hashtags) here, here, here, here, here, here, here, and here.
Phillip Agnew of Dream Defenders spoke for a few minutes to the crowd.
*Photo credit/via abc, photographer: J. Scott Applewhite, "King Memorial Renovated In Time For March On Washington."