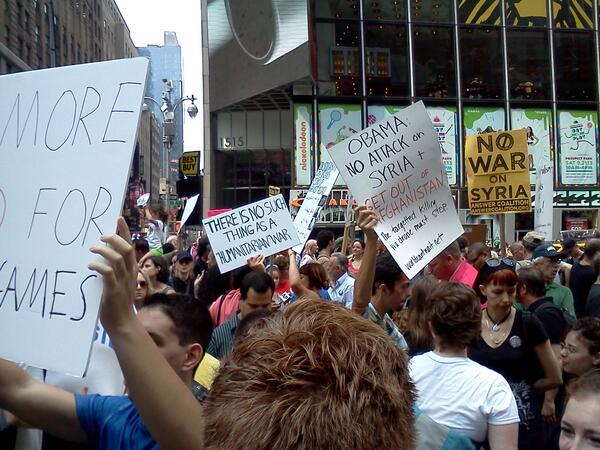 Peace activists across the United States prepare for anti-war demonstrations in the wake of President Obama's announcement that he would seek Congressional approval for military strikes on Syria.
Amnesty International released an announcement urging an arms embargo and deployment of international monitors instead.
Syrians opposing the current regime expressed opposition to U.S. intervention.
Meanwhile, defense industry profits rose with the sound of war drumming.
A better tune:
Representative Alan Grayson is circulating this petition, asking for your signature to tell Congress to deny permission for war.
More information about protests near you at the website for Answer Coalition.
*Photo credit/via Lee Camp & Moc Show, August 31st Times Square, New York City protest against War in Syria.