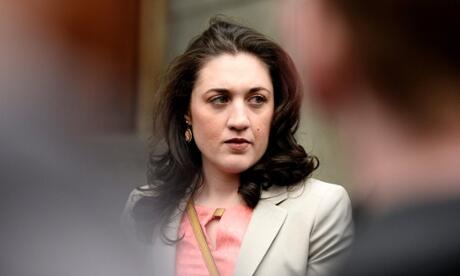 Jury selection underway in the case of Occupy protester Cecily McMillan
who went into a seizure while witnesses reported on youtube (March, 2012) seeing her dragged and beaten by police at demonstrations against Wall Street corruption of the government and economy.
Two years later, police have not faced any charges. Ms. McMillan, however, faces a felony that can lead up to seven years in prison after reflexively back-arming a police officer who aggressively grabbed her breast. She has published photos taken of her bruises after her arrest.
Ms. McMillan is a labor organizer who was a nanny and graduate student at New School during the massive Occupy Wall Street protests that reached national and international proportions. The New York Times reports that jurors are being questioned about their views of the protests, Wall Street, and the police.
On the day in question, Ms. McMillan was not participating in the protests, but meeting a friend to go out and celebrate Saint Patrick's Day. Her attorney, Martin Stolar, told the Guardian that she is well known in activist circles as a proponent of non-violence.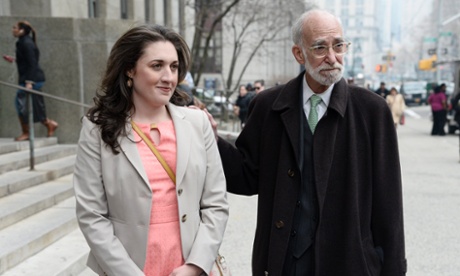 The officer in question, Grantley Bovell, has been accused in 4 previous incidents of violence. In one, he is being sued by another Occupy protester, 33 year old Harvard graduate Austin Guest, 'who alleges that the officer dragged him down the aisle of a bus while "intentionally banging his head on each seat" while removing him and dozens of other protesters from the demonstration, which marked six months of the Occupy movement.'
Guest is joined in his case by 8 other protesters who also say that Bovell, several other officers, NYPD, and the city violated their constitutional rights.
More about jury selection and the Cecily McMillan case at Alternet.
Below, a February 2014 interview with attorney Martin Stolar:
Jury selection resumes Friday, April 11th, with supporters invited to attend in the court room. Supporters have shown up wearing a picture of a pink hand pinned to the breast.
Protesters were reportedly instructed by the judge to remove the pink hands.
More information on courtroom etiquette and how to help at Justice For Cecily.
*Photo credit, top, via Occupy Wall Street, photographer: Andrew Gombert/European Pressphoto Agency, Cecily McMillan; bottom, via theguardian, photographer: Andrew Gombert/EPA, "Cecily McMillan and attorney Martin R Stolar during a press conference at Manhattan Criminal Court in New York."