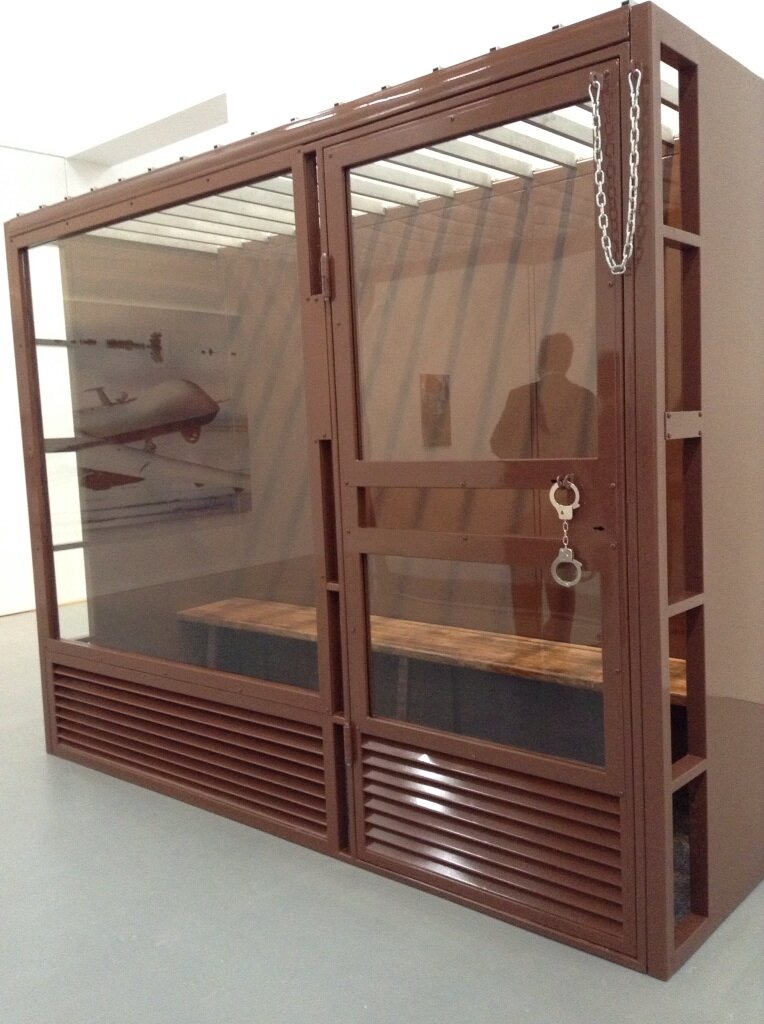 Photographer: Robin Cembalest
"The Trial" - Artist Dirk Skreber's reconstruction of the cage Pussy Riot was trapped in during their trial.
A year ago today, Pussy Riot staged their protest in a Moscow church.
Code Pink teamed with Amnesty International in a "Free Pussy Riot" protest outside the Russian Embassy in (what looks like) Washington D.C.
In Moscow, two women academics and supporters of Pussy Riot were detained by police after laying flowers in the same cathedral while wearing Pussy Riot style masks. Historian Karatsuba told the Russian News Service radio via telephone: "We went to the Christ the Savior cathedral to pray. To pray to Mary. We put on masks, laid down flowers. They unmasked us at once and grabbed us. My colleague almost had her nose torn off."
More from Reuters.